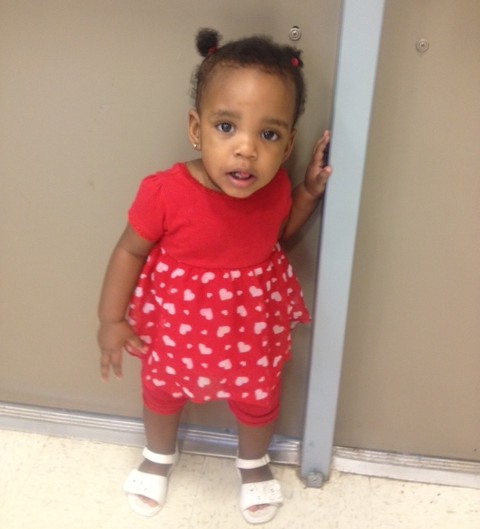 Hi My Beautiful Avah Girl,
Why does 2 years seem like 2 very precious moments ago that you were here with us? I miss you so very much. It has been difficult for your Mommy and Daddy but I promise you I will always look after them as I know you do from heaven.
Nothing or no one could ever replace you and we all feel like crying for you. But we will try to remember the goodness and meaning you gave to all of us. You have made us all stronger (even if we do not realize it). You make us remember to ALWAYS be thankful for our blessings because losing you showed us what real heartache can do to one's soul.
Although I may cry for you I PROMISE YOU they will only be tears of joy as I reminisce on the times we shared. Please watch over your Parents and Siblings. They need you – especially as they continue to mourn for you.
Two years ago you left us in the physical form but we'll NEVER be without you in our hearts.
I'll always love you sweet girl.
Love Always, God Mommy

"Don't Cry" by Cece Winans
Here we are again
That old familiar place
Where the winds will blow
No one ever knows the time nor place
[Chorus]
Don't cry for me
Don't shed a tear
The time I shared with you will always be
And when I'm gone, please carry on
Don't Cry for me
No one is the blame,
My death was meant to be
Don't carry guilt nor shame
The reason why I came soon you'll see
[Repeat Chorus]
Don't cry when life is not the joy it should be
With life comes pain
Soon time will end this course appointed
And you will be rewarded
And all the world will see
Don't cry for me
Don't shed a tear
The time I shared with you will always be
And when I'm gone
Life still carries on
Don't cry for me
We'll always be
Don't cry for me